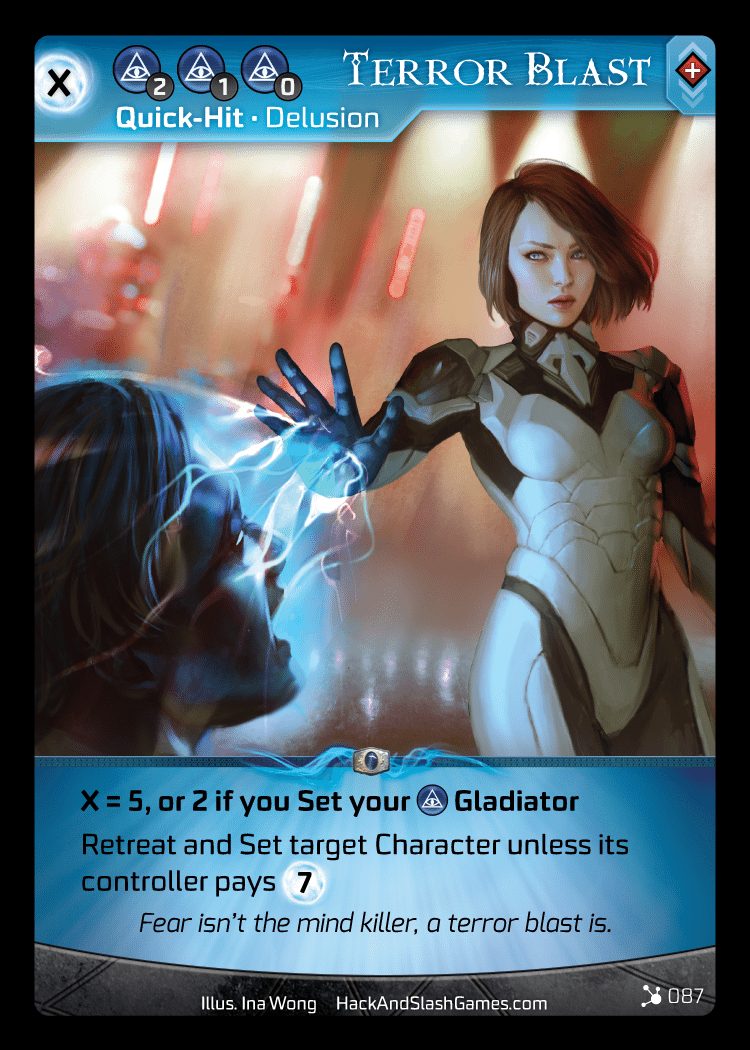 Ophidian May 2nd Update
May 2, 2016 / JasonRed3 / Gaming / Ophidian / The Making Of
Hello Ophidian Fans!
As we continue to put the finishing touches on the upcoming Ophidian release, we're bringing you another preview:
Terror Blast (Illus. Ina Wong) is a card that gives us a good opportunity to review a few rules.
When a Character retreats (as an action) they Set if they are Unset. If they are being Retreated by an action/card, they don't Set. This is similar to how a Raging Gladiator won't Retreat, but they can be Retreated. If they are the one taking the action to Retreat and they are Unset, they become Set.
If this card is played on a Character in an Action Field that is already Set, it only Retreats them.
If this card is played on a Character in a Support Field that is Unset, it only Sets them.
If this card is played on a Set Character in a Support Field, it has no effect.
When paying a variable cost, like this, the choice on how to fulfill those costs are up to you. In this case, you can set any Psionic Gladiator to reduce the Resource Cost of the card to 2. It can be one of the Psionic Gladiators that helped to fulfill the requirements to play Exhaustion, or a different Psionic Gladiator if you have one.
Any questions?
If you're facing a Psionic-heavy team, be prepared to have one of your guys get terrorized!
Ophidian May Special
We are also offering a special deal for the month of May (while supplies last):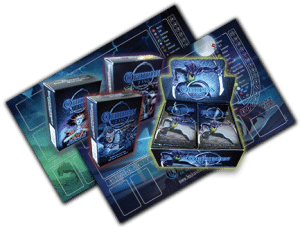 3 Ophidian 2350 Starter Decks
2 high-quality Ophidian playmats
1 Ophidian 2350 Booster Box (30 packs)
All for only $45 plus $11 shipping via Priority Mail inside the US.
(MSRP for the above product is over $140!)
Shipping for destinations outside of the US will be charged shipping based on the destination.
Click the button below to take advantage of this final super sale before we head into the summer convention season!
Ophidian May Special