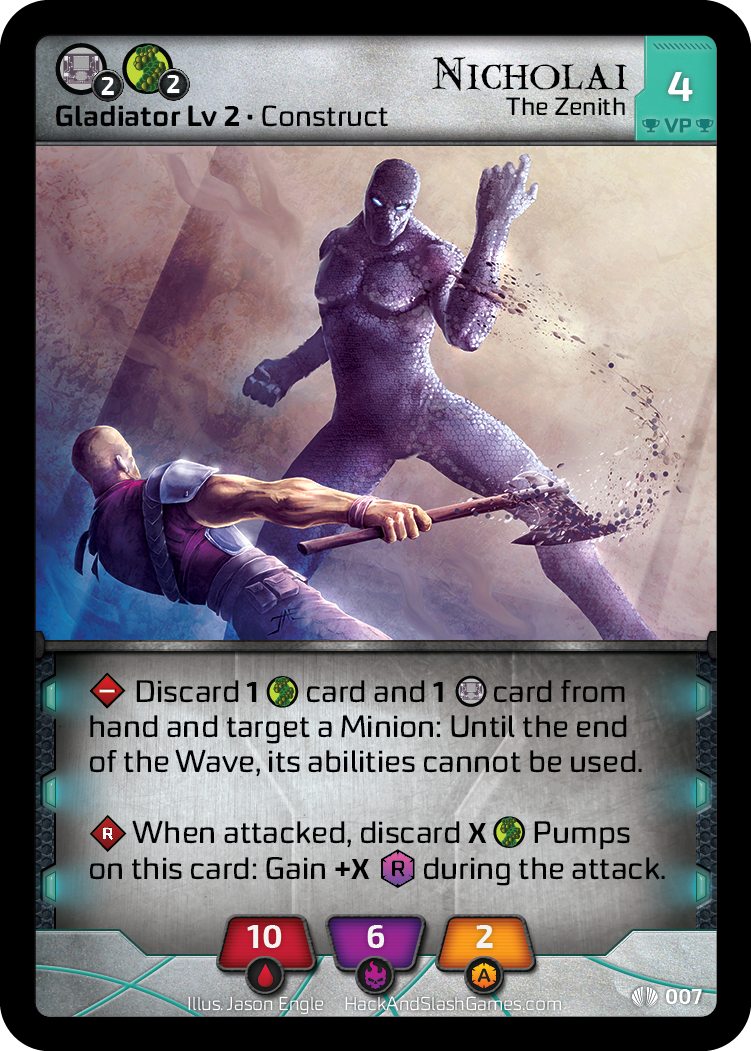 Ophidian 2360: Survival of the Fittest – This Game IS about Gladiators, Right?
Feb 13, 2016 / JasonRed3 / Gaming / Ophidian / The Making Of
Welcome to today's late installment of the preview for our Kickstarter campaign for Ophidian 2360: Survival of the Fittest!
Back for more templates, eh? Let's begin*!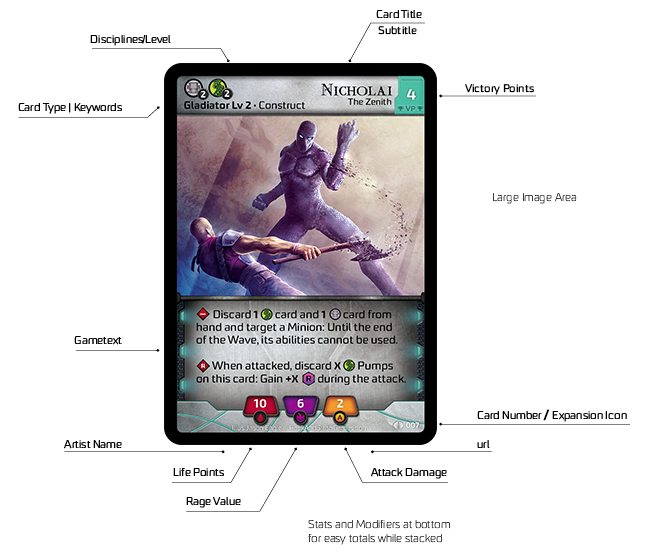 Here's a comparison of the previous template and the new template: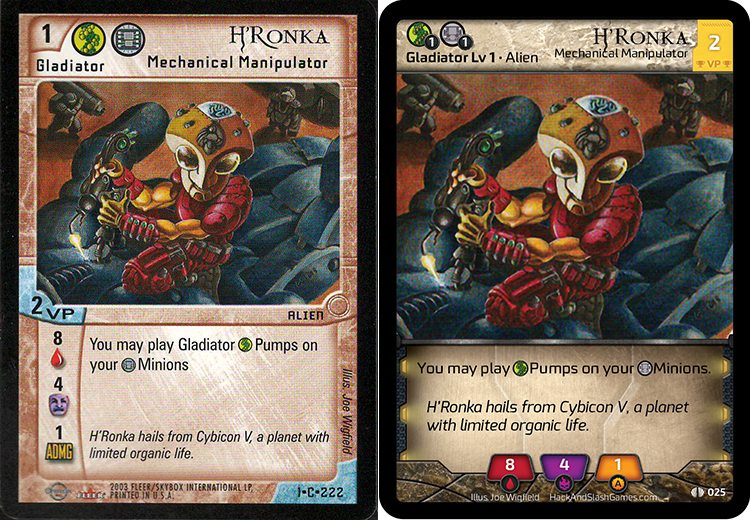 Again, over a decade has passed since the original game's release, and we feel that this redesign of the templates really showcases Ophidian in a positive way, enhancing the gameplay experience.
Because you've been so patient, here's one more 'upgrade' that we're rather proud of: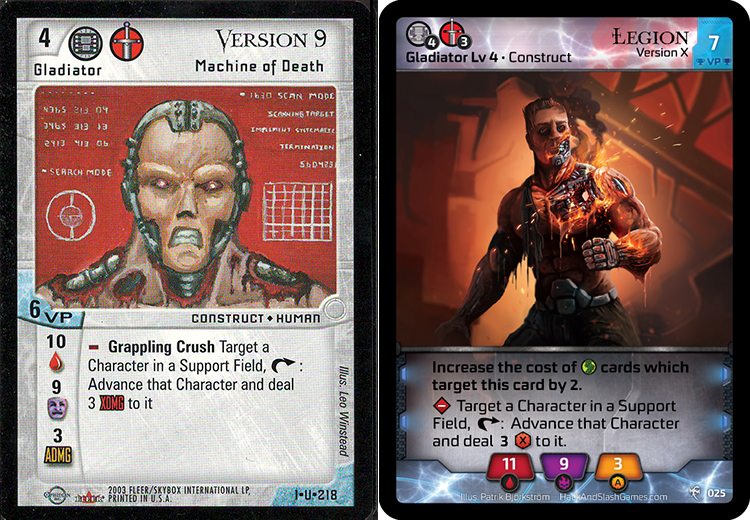 Finally, we posted a new video on YouTube about the Double Exposure Envoy Program kit that we put together for Ophidian.  Check out the video to see what the reps (called Heralds) in your area are getting… and if there isn't a Herald in your area… maybe you could become one?   Click here to learn more.
Please feel free to ask questions over on the BGG forums!
This weekend, new artwork!
*Note that card images and icons are not final.